Take a day and let's talk seriously about money.
The Hottest Ticket in Alberta for Financial "How To's"
This is wealth training featuring some of the industry's best minds! A group of like-minded individuals who meet once a year to Think, Feel, Plan and Learn How to Make More Money and Keep More Money! This is a 1-Day Intensive to help you learn fresh, current and relevant income strategies for your retirement or the next phase of your life!  This will help set you up for life so you too can plan your legacy!
Testimonial •   Thank you for the invitation to such a very educational, entertaining and valuable seminar. We were exposed to a wealth of financial information pertinent to us in our stage of life. Presenters were extremely professional, well prepared and are experts in their field. Attending the Ultimate Wealth Day was excellent and time well spent.  We truly appreciate the education continuing to be provided by McGuire Financial. Understanding the Banker's Secret has been very valuable. We wish we would have had this knowledge many years ago when we started our financial planning.     Don & Donna W – Wabamum AB
"Every person has a legacy. You may not know what your impact is, and it may not be something that you can write on your tombstone, but every person has an impact on this world." – Dara Horn
Early Bird Tickets – $97.00 (tax incl.) (AS HEARD ON RADIO)*




Seating is limited, get your tickets today!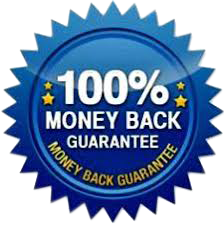 100% Money Back Guarantee !!!
Hurry! Limited Seating! First Come first Serve.
We are so confident you will get tremendous value out of this day! If you don't get value out of your day, we will refund your ticket. No questions asked! Proof of Purchase will be required. Your refund will be credited to the card you paid with. Sorry, no cash refunds on credit card purchases.
Date: Saturday, March 30, 2019
Where: Holiday Inn Conference Ctr Edmonton South
4485 Gateway Boulevard, Edmonton, Alberta T6H 5C3
RSVP Before: (Saturday, March 23, 2019)
*Radio Stations: 630CHED, TSN1260, CISN, The Bear & Shine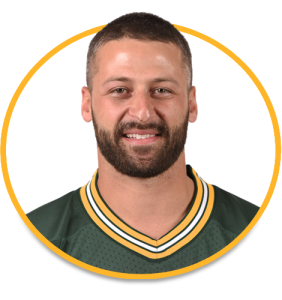 Mike Reilly

Canadian Football League Quarterback, and Grey Cup Champion

YES! We have scheduled Photo opportunities! We shall be auctioning autographed items by Mike Reilly.  Plus, there will be a book signing where you can meet the Authors, Speakers and special guests!
8:00 – 8:30 Networking & Registration
8:30 – 9:15 Retirement Ready or Not!  w/ Mark Guthrie
9:30 – 10:15 Retirement planning through Global Dividend Growth Investing w/ Steven Rowles
10:15 – 11:00 Top 7 Must Do's for Estate Planning w/ Unaiz Bawa, CPA CA

11:00 – 11:30 Break
11:30 – 12:15 Imagine A Tax Free Retirement Paycheck! w/ Glen P. Zacher, CFP
12:15 – 13:20 The Art of Harnessing Ambition to Achieve Bigger Goals! w/ Paul L. Tobey
13:30 – 14:30 Deep Dive inside the Winning Mind Set – w/ Mike Reilly
14:40 – 15:30 Photo Opp, Auction, & Meet the Speakers/Book Signing.
*Producers reserve the right to alter agenda without prior notice.
"All good men and women must take responsibility to create legacies that will take the next generation to a level we could only imagine."
Jim Rohn
The Qualities of Top Performers and a Winning Mindset

How to avoid running out of money during retirement

Learn the math! How you can  calculate how much you need to save on a monthly or annual basis to be able to retire at your current standard of living and have your money last until life expectancy

How to Manage your exposure caused by volatility in the financial markets

If you don't do anything different than you are doing today, what are your risks?

Five major areas of wealth transfer to protect your money and your legacy.
Reserve your seat today for $97
Keynote: Mike Reilly,
Quarterback, Grey Cup Winner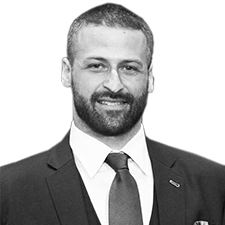 Mike is a motivational speaker on the subject of High Performance and the Winning Mindset. He is best known as a Canadian football quarterback, he now plays for the BC Lions of the Canadian Football League (CFL). He was the starting quarterback for the Eskimos when they won the 103rd Grey Cup and was named the Grey Cup Most Valuable Player. He was originally signed by the Pittsburgh Steelers as an undrafted free agent in 2009. There will be a Q&A with Mike after his keynote.
Guest Speaker: Mark Guthrie
CEO of Circle of Wealth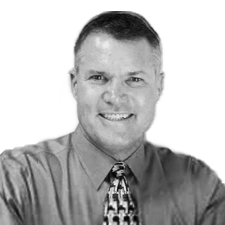 Mark is a seasoned speaker, trainer, and investor. He held the positions of CFO and then CEO.  In 2005 he and his wife retired from the corporate world to launch their own financial advisory firm. As of January 1st, 2014, Mark joined the Circle of Wealth by MoneyTrax leadership team assuming the role of CEO and currently splits his time between helping clients of Westface Financial and training advisors across North America on how to improve their firms using the Circle of Wealth client communication system.
Guest Speaker, Steven Rowles
Guardian Capital Advisors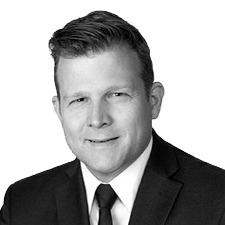 Steve's area of expertise is to develop, implement and manage investment portfolios for individuals and families in Western Canada. With over 24 years of hard-earned experience in the financial sector, Steven served as a private client advisor for some of the top firms worldwide. Steven spent over 12 years in Asia, first as Global Market Strategist for CFC Seymour in Hong Kong and then Head of Marketing and Product for Firth Investment Management in Singapore. Since 2017, he now serves as Client Portfolio Manager for Guardian Capital Advisors LP (GCA).
Guest Speaker, Unaiz Bawa
Wealth and Tax Planning Consultant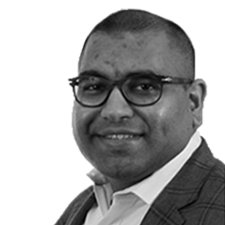 Unaiz comes to his role as a Wealth and Tax Planning Consultant with experience from several national public-practice accounting firms where he primarily helped owner-managed private corporations. This included succession and estate planning, corporate reorganizations and the filing of income tax returns. Outside of the profession, Unaiz enjoys scuba diving, skiing, hunting, traveling, literature and music. He actively gives back to the community by volunteering with various charities, and serves as the Treasurer on the Board of Directors for a non-profit organization. He has also previously served as an officer in the Army Reserve of the Canadian Forces. Unaiz graduated from the University of Calgary's Haskayne School of Business, with a Bachelor of Commerce in Accountancy, in 2011. He qualified as a Chartered Accountant in 2014, and completed CPA Canada's In-Depth Tax Course in 2017.
Host Speaker, Glen P. Zacher
CEO McGuire Financial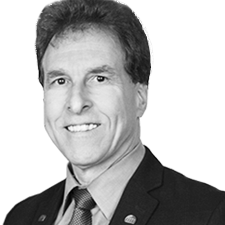 Glen P. Zacher, CFP, is the CEO and Founder of McGuire Financial. He has worked closely with individuals, professionals and business owners across Canada for over 23 years. Prior to founding McGuire Financial in 2004, he was an investment banker at one of the big six banks in Canada where he worked with high net worth clients providing financial advice and creating wealth. Glen is one of the Top  producers with Equitable Life of Canada since 2012, Glen has also achieved Top of the Table member status with the Highly Respected Million Dollar Round Table (MDRT)
He empowers his clients through education and coaching to create a lifetime of wealth. In addition to financial and retirement planning, Glen is an author, speaker, entrepreneur, and business coach. Glen speaks on his radio show, 630 CHED & 770 CHQR Talk to the Experts, Alberta's #1 talk show on "The Bankers' Secret".
Guest Speaker, Paul Tobey
CEO of Training Business Pros
and Executive Coach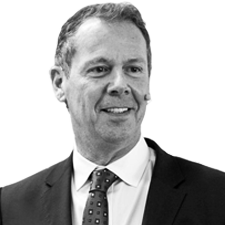 Paul founded Canada's first internet marketing training company in Canada in 2004. It's important to note Google was only 7 years old than making Paul an early pioneer in the science of ranking and converting visitors into sales. Armed with this knowledge, he became a Certified Trainer. Training Business Pros went on to help ambitious CEO's and small business owners make their millions. His training business quickly scaled up and he went on to train over 50 thousand businesses throughout North America.  
His company now serves a select portfolio of clients throughout North America. TBP currently manages & maintains the client's online marketing assets.  Currently, he's an investor in a new tech startup called Groundhogg.io.
Holiday Inn Conference Ctr Edmonton South
4485 Gateway Boulevard,
Edmonton,
AB T6H 5C3
For Ticket information call
Toll Free: 1.877.364.8204
Reserve your seat today for $97